User-friendly Vs Attractive Website Design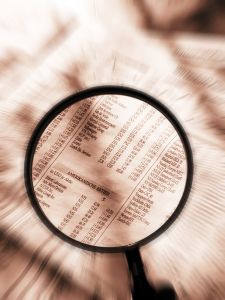 Website design must immediately catch the eye if you want to catch the attention of the visitors. And you should because the competition is only a few clicks with the mouse away. Visual appeal of your website design is therefore crucial if you want the visitors to read your articles, view the products and perhaps make a purchase. In addition, if they like what they see, they are more likely to leave backlinks to your website on other websites with relevant content and help you improve your website visibility.
Attractive Design Helps Improve SERP Ranking
Search engines view backlinks as a sign that your website is popular among their users and subsequently, rank it higher on their search results pages for relevant keywords or keyword phrases. Attractive website design is therefore also of key importance for search engine optimisation (SEO) which in turn is of key importance for your online success. After all, you need to reach as many web users as possible if you want to benefit from your online presence. And to be able to generate high traffic, you need to be ranked high in search engine results pages (SERP).
Web Users Reward Usability
Impressing the visitors of your website at a first glance doesn't guarantee success. If they are having difficulties navigating your website, they won't bother to figure out where to look for particular information. Most web users tend to be very impatient and if they don't find what they are looking for immediately, they simply return to the search results page and open the next website on the list.
Besides being impatient, most web users also don't take time to read but rather only scan the pages. In fact, they often ignore the visual appeal completely and immediately begin to look for the desired information or product. And if you take a closer look at the some of the most popular websites, you will see that their overall design looks relatively simple which suggests that web users prefer usability over attractiveness. Or are they simply unaware of the effect of an attractive design on their actions?
Bottom Line
Ideally, your website design should include both attractiveness and usability. An attractive website makes a good first impression on the visitors and catches their attention. User-friendly navigation, content structure, search box and other features that facilitate the search for desired information, on the other hand, make them feel that you understand their needs and are able to meet their requirements.